Always enjoy sharing the different ways we've come up using the all purpose cleaner. I must sound like a TV sales personality hyping the product, but I am genuinely thrilled with how it has worked. I knew it was a winner when I was able to apply the "Tom Sawyer" method of cleaning. I demonstrated how it works to the staff and left several sprayers lying around. Their comments were, they couldn't believe how well it worked and how easily it cleaned. The best part is they were using it without being told! For a lack of better word, it almost seemed like they were having fun. As you know, I've been a franchisee of The Original Pancake House for over 43 years and in that time have tried and used most every cleaning product available, many of which were harsh, irritating to the user and an accident waiting to happen if mixed together incorrectly. I'm pleased to say that's not the case with SIMIX. We've been able to replace every cleaning chemical we were using with just yours. In fact we've begun using it to clean our fryers instead of the caustic pucks.
Dale E
(Original Pancake House)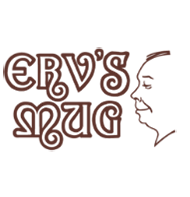 Our floors are definitely cleaner but more importantly, they do not feel slippery when you walk. The grease and build-up is really gone.

The same with our bathroom and bar floors. After a while, the chemical cleaner we were using would build up and make floors tacky. Your product doesn't do that.

We have also found that any plastic coated shelves that we use for storage clean right up with a soak in hot water and a small scoop of Simix. If you have ever seen any of the white plastic shelving that gets yellowed and gummy, this residue comes right off after soaking, no scrubbing needed.
Danielle
(Erv's Mug)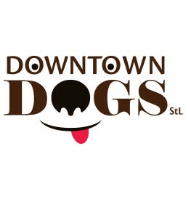 We love using Simix at Downtown Dogs in St. Louis. We add it to every mop bucket for cleaning and feel that it is killing all the bacteria as well as eliminating odors. We are confident that we are not risking our dogs with any of the chemicals in your product. We also use the Simix Ceramic Coating twice a year for an additional layer of protection against any bacteria buildup in our facility. After the first use last year, we found it noticeably improved the odor control at our daycare. We would recommend Simix to other doggie daycares without hesitation!
Libby Dougherty
(Downtown Dogs)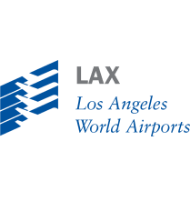 I manage 32 QSR and casual dining locations in LAX Airport. We started using Simix since January 2019 and haven't stop since. What I like most about Simix product is that we can use it on multiple application. Such as cleaning coffee dispensers, boil out fryer, drain flush to prevent clogs and fruit flies just by using cleaner on the 3-compartment or service sink daily. Simix have boosted our cleaning for health department visits and keeping our floor less slippery. Sincerely,
Ung Ho
(LAX Los Angeles World Airports)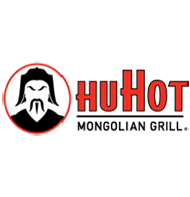 Wow, finally a cleaner/degreaser that cuts the grease that doesn't smell and leaves surfaces squeaky clean. We at the 18 plus Corporate stores have been using a cleaner/degreaser for about a year and wanted to share our amazing results with you. The is a powder cleaner that cuts grease like nothing we have seen before but has no VOCs and is safe on your skin!! It is easy to use by mixing with hot water and is even hypoallergenic. There are many uses for this cleaner, as you can read about on the attached information sheet. Simix Multi-Surface Cleaner Degreaser Sanitizer. The four areas we have found that works for us are:
1.Keeping floors clean and grease-free.
2. Silverware soak.
3.fryer boil out.
4. Hood insert soak.
Our stores are cleaner and floors are safer and less slippery. Our employees like using this product because it doesn't smell or burn the skin and works well. The best part is we are saving time in these areas and also saving money on the chemical costs of $125 -$250 per month per store.
Stan Sorensen
(HUHOT MONGOLIAN GRILL)